News
Wandsworth Radio Noticeboard – 19th-25th March
Welcome back again to the Wandsworth Radio Noticeboard, a weekly showcase of all we have got coming up for the week ahead. Enjoy!
On Monday 19th, Akylah Rodriguez is joined on #NewMusicMonday by 1pm by Mikyla Cara, (left), a singer/songwriter who has performed at venues in and across London. Her 2017 EP Grown is what she is most known for and I'm sure you'll hear all about this on the show.
Later that evening from 6:30pm, DJ Dolly Mix speaks to Tony Moore who curated an all-female gig at The Bedford, Balham, in celebration of International Women's Day. Also, you can hear from Hope who is an up-and-coming singer-songwriter who actually played during the gig!
On Tuesday, Lesley Strachan meets Adam Samuel-Bal, the cheeky lead actor of TARA ARTS' new play 'THE GAME OF LOVE AND CHAI'. He is careful not to reveal too much but tells Lesley how the play is a modernisation of an 18th century farce, but is given a further Bollywood twist by the writer Nigel Planer. To hear all about it, tune in from 6:30pm to Artswatch.
Wednesday sees Pamela and Mike get all sporty and competitive when they chat to Nick Miller, School Games Organiser at Southfields Academy and Dereck Brown, Sport and Physical Activity Officer at Enable. Mike's out of breath just thinking about this and hoping on-air press ups will not be required! Hear it all from 6:30pm on People and Places.
On Thursday, Ian Barclay finds out about the critically-acclaimed play 'Br'er Cotton' at Theatre 503 (logo below) from Missouri playwright Tearrance Arvelle Chisholm. This award-winning play has toured all over the US but how did it come to be in Battersea? Tune in and find out from 6:30pm on Artswatch.
This Female Friday, Nicolette Wilson-Clarke meets Skyler McDonald, crowned London hairdresser of the year and voted UK's top colour expert by HAIR magazine. McDonald is also founder of Skyler London, the first colour only salon in London based in Wandsworth. Hear about this on Mind Your Business from 2pm. Then immediately afterwards from 3pm on Afro Archives, Ayesha Casely-Hayford investigates the effects of chemicals on afro hair, alopecia and will be talking to local hairdressers.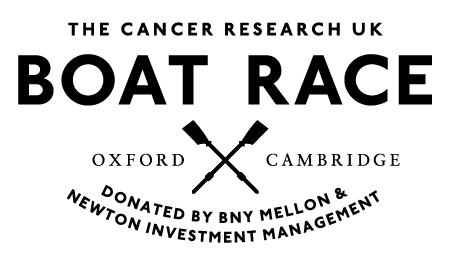 On Saturday Wandsworth Radio is LIVE from the Boat Race along the Thames! We have a host of guests and things to listen out for, including a live, outdoor version of Fayon's the Kids Are Alright Show with a quiz and entertainment from local kids and much more. You can hear everything from 12pm!
Then that evening, when we return to the studio, Steve Lawlor takes us back to the year 2005 and looks at the variety of artists at the time from 8pm.
We hope you enjoy your week!